V&C Infinity Enterprise Sdn Bhd
28, Jalan Serindit 2, Bandar Puchong Jaya, 47100 Puchong, Selangor, Malaysia.

+6017-2982167
+60172982167
TYT TH-F8 Walkie Talkie Car Eliminator
Eliminator --- TYT ---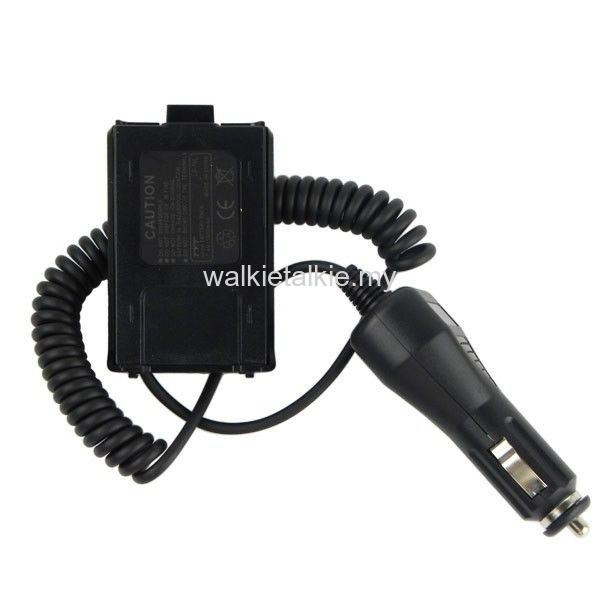 Quick Overview
This car battery eliminator for TYT TH-F8. Clips to the back of the transceiver in place of the battery. Cable plugs into cigarette lighter or accessory socket (12V only) allowing the radio to be run off the car battery.

Description:
Note: It's just a battery eliminator, but not a real battery.
This car battery eliminator for TYT TH-F8. Clips to the back of the transceiver in place of the battery. Cable plugs into cigarette lighter or accessory socket (12V only) allowing the radio to be run off the car battery.

Functions:
Supply power to TYT TH-F8 directly from car with this battery eliminator
Suit for TYT TH-F8 two way radio
With step-down and stable IC installation
Weight: 111g
Color: Black

Specification:
Switching IC Design.
Over Current Protection
Input : DC 12~35V
Output : MAX :3A
High efficient >90%,
low heat dissipation

Package:
1 x Car Battery Adapter Eliminator for TYT TH-F8