V&C Infinity Enterprise Sdn Bhd
28, Jalan Serindit 2, Bandar Puchong Jaya, 47100 Puchong, Selangor, Malaysia.

+6017-2982167
+60172982167
Motorola GP328 USB Walkie Talkie Programming Cable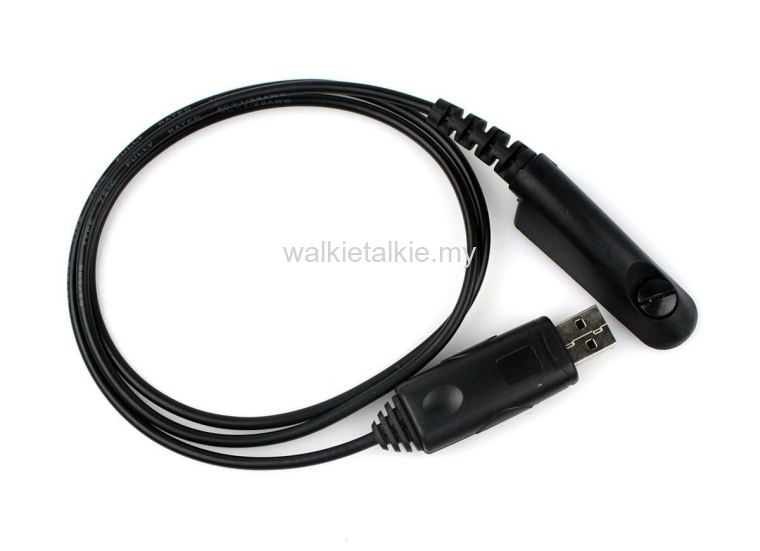 Description:
This USB port programming cable allows you to program your two way radio from your computer. It connects the two-way radio directly to the PC or laptop computer via the USB port, with no additional adapter required.

Once setup, you can easily copy the configuration to multiple handsets too.

Specifications:
USB Port Programming Cable for Motorola GP328;

Compatible two-way radio models: Motorola GP140, GP320, GP328, GP329, GP338, GP339, GP340, GP360, GP380, GP640, GP650, GP680, GP1280, HT750, HT1250, HT1250LS, HT1550, HT1550XLS, MTX850, MTX850LS, MTX900, MTX950, MTX960, MTX8250, MTX8250LS, MTX9000, MTX9250, PR860, PRO5150, PRO5350, PRO5450, PRO5550, PRO5750, PRO7150, PRO7350, PRO7450, PRO7550, PRO7750, PRO9150, PTX700, PTX760, PTX780;

Compatible to PC or laptop computers with USB port;

Length of cable: 90 cm;

Brand new, never been used.
Note: Programming software is readily available on the internet. Please feel free to contact us for further enquiries.